Main Window
Favorites Bar & Tabs
Main window showing the Favorites Bar and Tabbed interface.
Focus Pane
Main window with Focus Pane visible, Accounts and Folders Pane collapsed.
Quick Reply
Main window showing Quick Reply.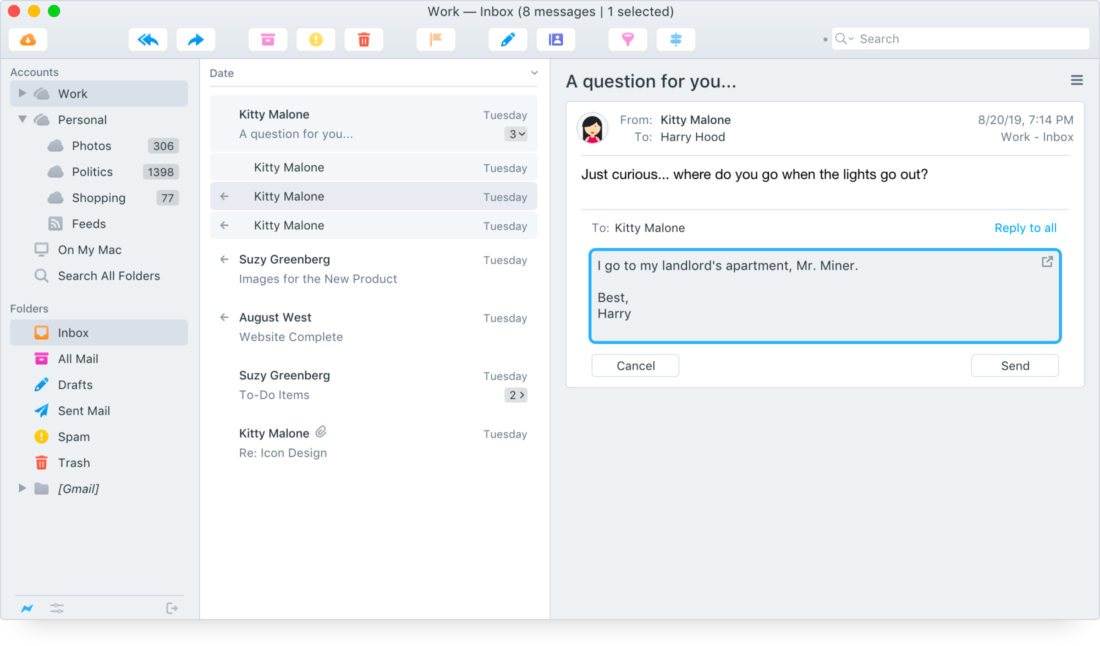 Simple Interface
Main window with Accounts and Folders pane collapsed.
File Search
Image Search
Compose Sidebar
Compose window showing file searches within the Compose Sidebar.