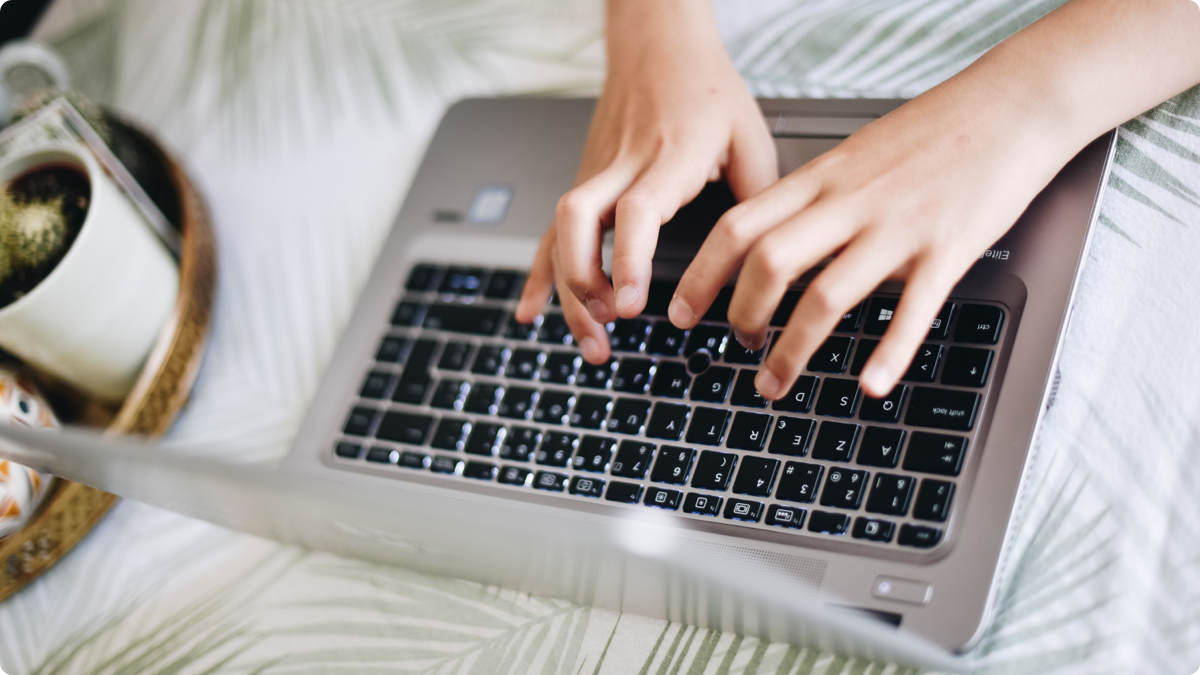 Closing a carefully crafted email may only take you a few seconds to type. Still, those last letters can have a significant impact on your overall email. Taking a brief moment to select the best valediction is key to ensuring that your email ends on the right note. Whether it's with gratitude or a standard business email closure, it is the last impression that you will leave with your reader and the perfect opportunity to make sure that your email lands the way that you intend.
End with gratitude
Ending your email will depend on your audience. If you find that you can't decide on any particular closing, revert to basic etiquette and say "thanks" to sign off. You can't go wrong with conveying appreciation. At the very least, it's an effective way to let your reader know that you appreciate the valuable time that they've invested in reading your email. Better still, research shows that if you close an email with "thanks in advance" or "thank you," you're more likely to receive a response than closing an email with a traditional signoff that doesn't express gratitude.

Closing formal business emails

If you choose to take the more traditional, formal business route, here are some time-tested alternatives:
"Sincerely" – This classic signoff works for formal emails to newly acquired clients that you have yet to establish a significant rapport with. Use it to show respect, and obviously, sincerity when you write. Note that it may come across as stuffy and impersonal if you use it routinely, especially after you've built a relationship with your reader.
"Sincerely yours" – This is an acceptable option that you can use to end a formal business email. Be wary of using it when you've established a relationship with your reader because it can feel a little detached.
"Regards" – A standard formal closing that many use to finish off a formal business email. It may be perceived as unoriginal and aloof, so consider that before you settle with this one. "Best regards" prompt similar proper, distant feelings for readers when used to wrap up a formal email.
Closing informal business emails
You have quite a few choices when it comes to rounding out an informal business email. Especially if you're emailing someone you've been in contact with a few times, who understands your voice and is looking forward to what you have to say. While the choices available to you depend on your specific audience, these are a few common ways to end an informal business email:
"Warm or kind regards" – A definite step up from other stiff, traditional closings if an informal closure is on the table. Either option feels more personal yet still highly professional.
"Yours" – It's acceptable but comes across as half-baked. You miss out on the charm or personality that can be conveyed in an informal finish. It feels stiff and out of place while at the same time missing the mark when it comes to formality.
"Best" – Similarly, closing an email with "best" can leave your reader with more questions than answers. Best wishes? Best what? Your readers deserve a real sentiment in your signoff, so avoid terminating emails with this generic finish if you can.
Emojis – If your email's voice and tone warrant it, and your intended audience will appreciate it, consider ending your email with a relevant emoji, like :). Just make sure that you're not planning to use this when conveying a sense of importance or formality. But if it meshes with what you're writing and you think that your audience will enjoy it, it's an option.
Signing off with your name – In an ongoing thread of emails, sending an email with just your name to close it is a widely practiced alternative. Spice it up with some other closings on occasion, but it's efficient and acceptable for an informal email.
Conclusion
There are plenty of ways to end an email, and these are a few of the staples that you'll typically find at the end of an email. While it only takes a moment or two to type in the final word, pay attention to what your closing will mean to your audience. End your emails in ways that make them more personal and effective.
Paying attention to what you say in closing an email can make or break how your audience receives and responds to what you have to say. Above all, find a closing that is authentic to you and your brand and considerate the relationship you have with your audience. Feel free to explore some of the other ways that Postbox can help power up your email game.

Image source: Unsplash