Classic Themes
Beauty and brains in one package!
Postbox includes a Light and Dark theme, plus 22 additional themes in our "Classic Theme Pack." Additional themes can be purchased at our Theme Store.

How to Install Themes
Make sure you are running Postbox 7.0.37 or higher.
Download the Classic Themes Pack and unzip the downloaded file.
In Postbox, open Preferences | Options > Display > Themes, then click the Import button. Select the theme you wish to install.
Here's a preview of the Classic Pack themes:

Light
Modular
Ultramarine
Bilue
Tangaroa
Purple Haze
Storm Grey
Sea Dweller
Solarized Light
Lavender
Calypso
Blanc
Dark
Midnight
Black Pearl
Fire
Dracula
Royal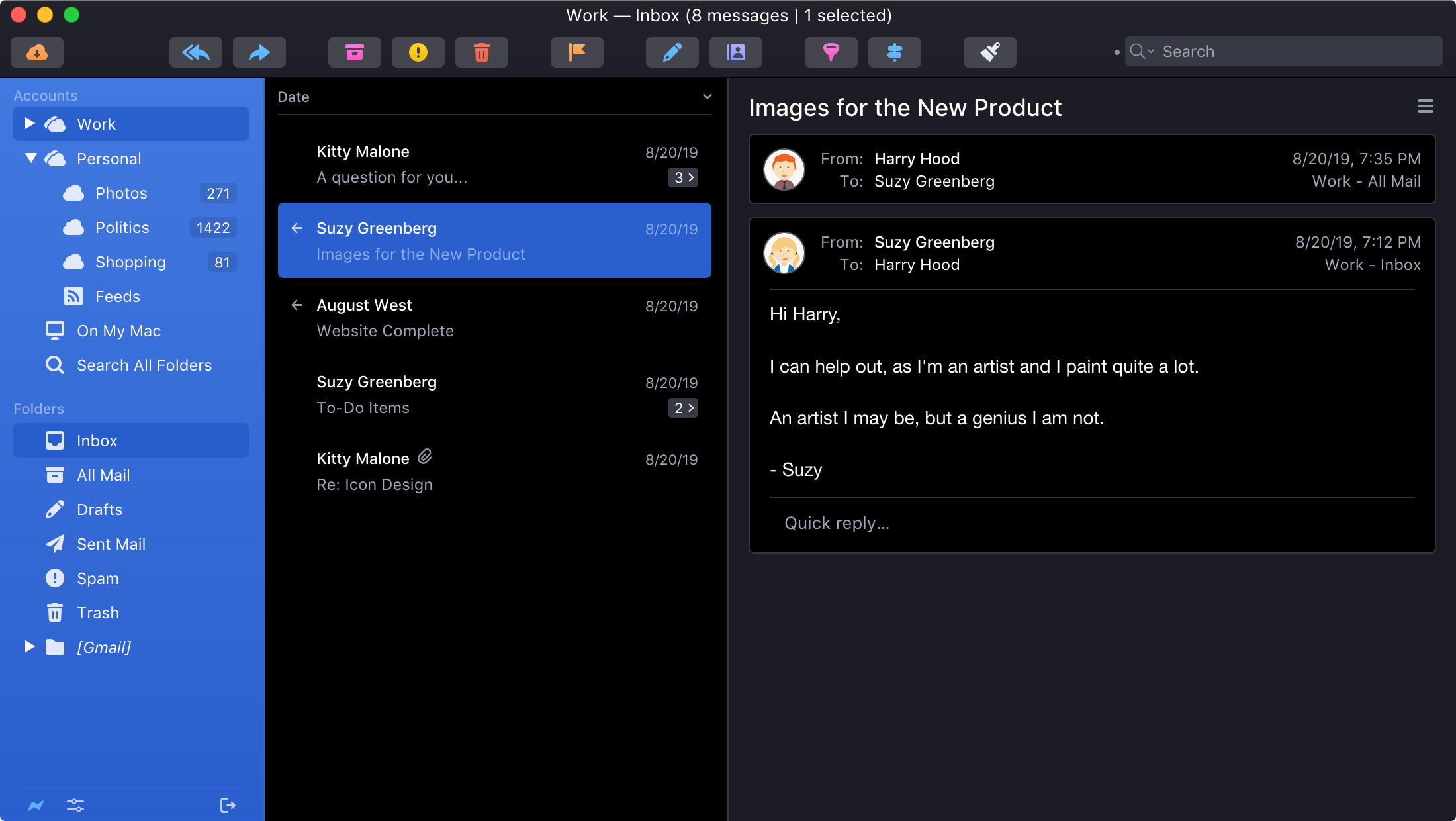 Valhalla
Space Grey
Charcoal
Gulf Blue
Solarized Dark
Noir